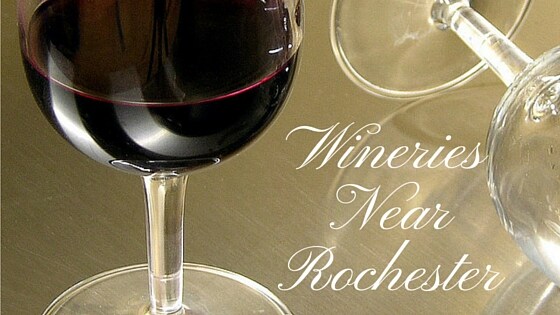 Minnesota is home to a multitude of beautiful destinations and hidden gems. If you consider yourself a wine connoisseur or just enjoy wine and are looking for a new activity for yourself and your friends, consider visiting one of Minnesota's many wineries for a wine tasting or event. There are several within just a few hours of Rochester, with many being less than an hour away. Here are three nearby wineries and vineyards less than one hour from Rochester to consider visiting.
Falconer Vineyards
3572 Old Tyler Road
Red Wing, MN 55066
http://www.falconervineyards.com/
Facebook: https://www.facebook.com/falconervineyards
Opened in 2003, this winery overlooks the 6.5-acre vineyard. The view is one of Minnesota's most serene and picturesque. Here, the focus is winemaking with the use of cold-hardy grapes grown right here in the northern United States.
Take in the views from the deck and enjoy a delicious wood-fired pizza during select hours. A wine tasting at Falconer Vineyards is $6 and can be a great group event – just be sure to call ahead for group of eight or more. There are also special performances (some free, some require a ticket). Check their website for a list of upcoming musical guests and events.
Late September and early October are harvest season at Falconer Vineyards and they welcome volunteers! The Harvest Day starts with breakfast and ends with a wood-fired pizza lunch. Give them a call at (651) 388-8849 for more information about volunteering for the harvest.
Post Town Winery
4481 North Frontage Road
Rochester, MN
http://www.posttownwinery.com/index.html
Facebook: https://www.facebook.com/PostTownWinery
This winery in Rochester was started by Steve and Bonita Patton after visiting a winery in Napa Valley and wondering if they could start their very own winery in Minnesota. After learning all about cold-climate viticulture and with the support of other grape growers, they opened the Post Town Winery.
While the vineyard and winery aren't at the same location, there is no shortage of excitement at the winery. Every weekend is for wine tasting – six wines, crackers and chocolate for $8. Stop by on a Friday evening and enjoy music, wine and appetizers. The Post Town Winery is also available to rent for parties.
Give them a call and "like" them on Facebook to learn more about upcoming events and available wines.
Cannon River Winery
421 Mill Street West
Cannon Falls, MN 55009
https://cannonriverwinery.com/
Facebook: https://www.facebook.com/Cannon.River.Winery
With over 6,000 likes on Facebook, The Cannon River Winery is a favorite in the area. The vineyard has 9,000 vines on 20 acres and the winery sells over 20 different wine varieties. They offer three different kinds of wine tastings, ranging in price from $6-12 per person.
If you want to get involved with the fall harvest, the cost is $25 and includes shuttled transportation to and from the winery to the vineyard, a catered meal, wine tasting and coupons for winery purchases. After spending time in the vineyard, travel back to the winery and see the grapes you've just harvested being prepared. Then in March, you are invited to come back for an exclusive tank tasting to enjoy some of the wine you helped to make. The harvest fill up quickly and reservations are required, so reserve a spot by calling (507) 263-7400 or emailing events@cannonriverwinery.com. Participants must be 18 or older (21 or older for wine tasting) and ID is required at check-in.
Cannon River Vineyard and Winery is also an excellent venue for a beautiful wedding. Say "I do" in the rustic 150-year-old timber frame barn with the vines and hills as the backdrop, then head for the new event center. Cannon River Winery will also take care of the planning details of the ceremony and reception so you don't have to worry about a thing.
They also offer gift certificates that are good for wine tastings, wine, merchandise and clothing – the perfect gift for a birthday or anniversary!
______________
If you're looking for a nearby venue to visit this weekend, consider one of these local wineries for a fun experience that's a different way to spend time with friends and loved ones than just going out for dinner.